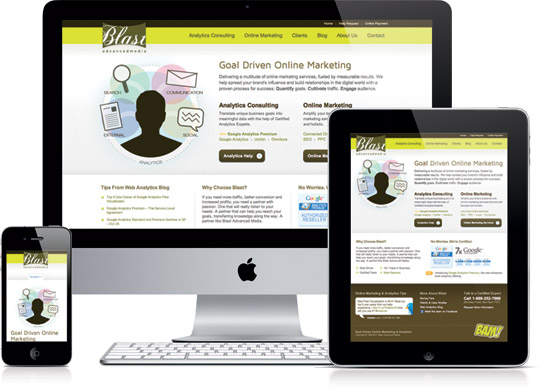 Others
Why We Need to Have Responsive Mobile Website?
Smartphones are actually quite peculiar. They are essentially mobile computers in a smaller form than laptop and tablet. They allow us to do so many things other than managing calls and text messages. We would be able to get information from webpages and make various purchases. Today, there are actually more smartphones than the number of people on Earth. Many users have more than one smartphone and this explains the phenomenon. It is a fact that mobile marketer need to consider. They should make sure that it is possible to effectively inform people about the availability of their products and services. Websites should be fully configured for mobile browsing to ensure the best web browsing and mobile shopping experience.
Website owners should know what crawlers are looking for in a website. In reality, major search engine services have developed two types of web crawlers. One crawler is designed to scour standard website, while others are optimized for mobile usages. However, they essentially work the same way, by creating an index of the content. This is also a way to deliver relevant ads. In general, advertisement should be relevant to the content of the website. This is the only way to make sure that advertisement will be seen and tapped by genuine users who have real interests. Many times, web developers are facing real dilemma when optimizing websites for mobile devices. However, they often get better results by incorporating various CSS and JavaScript elements.
These technologies are universal enough to work on any web browser, regardless of the platform. CSS will allow mobile web pages to be displayed uniformly on mobile pages. This should simplify the whole coding process and streamline the website structure. It should be noted that some websites don't really have proper scaling and this could have an effect on the functionality. Layout and functionality should be evaluated repeatedly, because new mobile operating systems and web browser versions are released regularly. Mobile websites should be tested on popular mobile web browsers, such as Safari, Opera, Chrome, Firefox and Android's built-in browser. The whole design should be responsive enough, so they can be expanded in the future. With responsive web design, pages will be rendered differently based on specific device resolutions and features.
This will ensure that we don't have to create two separate websites for desktop and mobile users. So, when a mobile users access the website, appropriate CSS, HTML and JavaScript code can be delivered. This will ensure that the whole system can be simplified and administrators don't need to handle two different websites. SEO performance could also be better enhanced. Crawlers don't have to scour two different websites. There's actually the risk that one website is considered to have duplicate content, causing it to have less than satisfactory SEO performance, due to penalization. In this case, crawlers should be directed to something relevant. They need to be able to process the website properly by ensuring that they process only a single website for general SEO purposes.
---
---
---
True Danger of Heavy Metal Poisoning
How to Choose Different Types of Web Templates?
---